BigBlueButton Live captioning and translation
Improve listening comprehension for online classes
Live Captioning
✓
To make your class fully accessible to persons who are deaf, hard of hearing, or have other communication needs, you can add live captioning to your class.
✓
Once this is done, BigBlueButton will process your speech into text without any input from you.
✓
When these are live subtitles, they will be visible at all times for everyone in the lecture hall to see.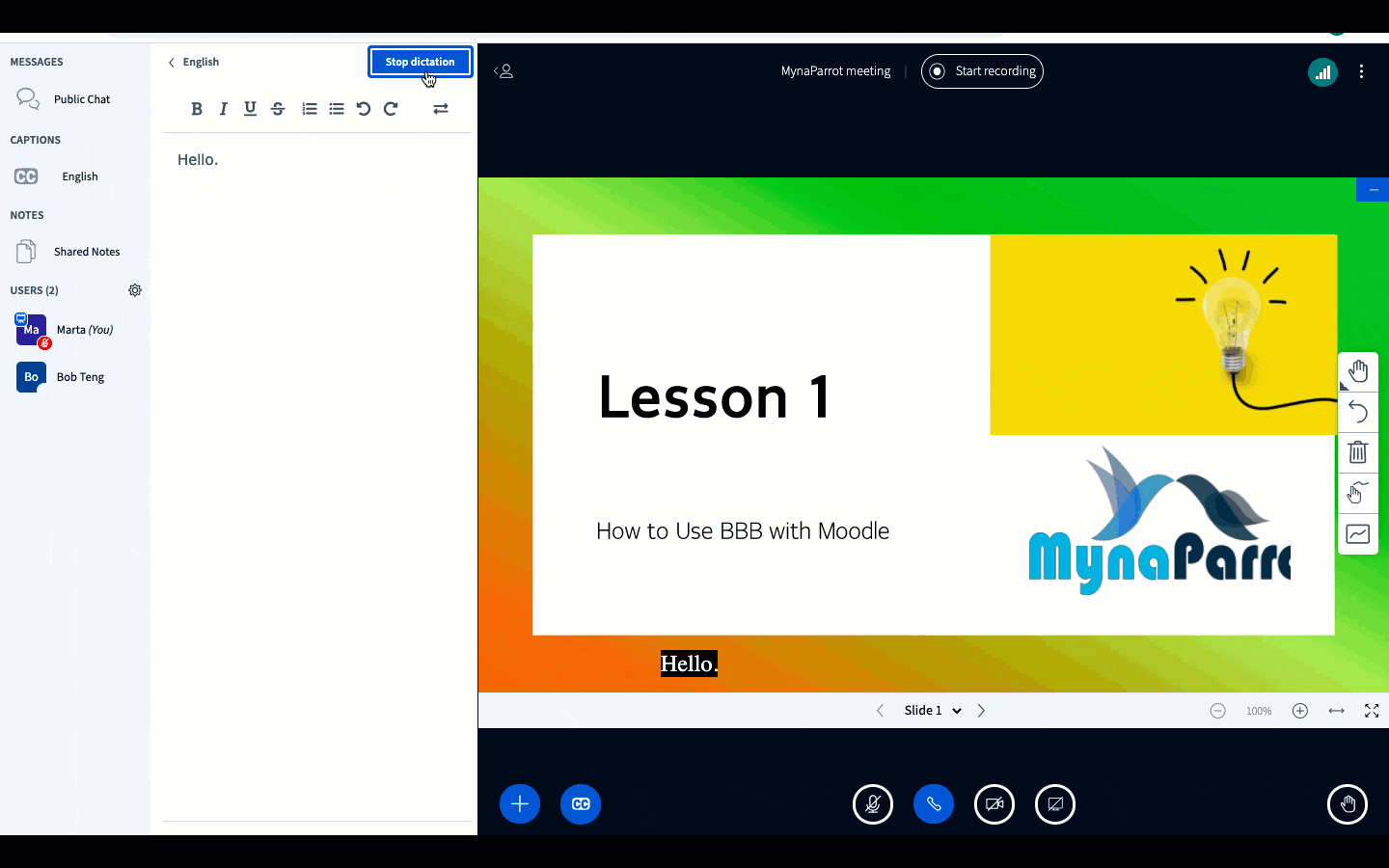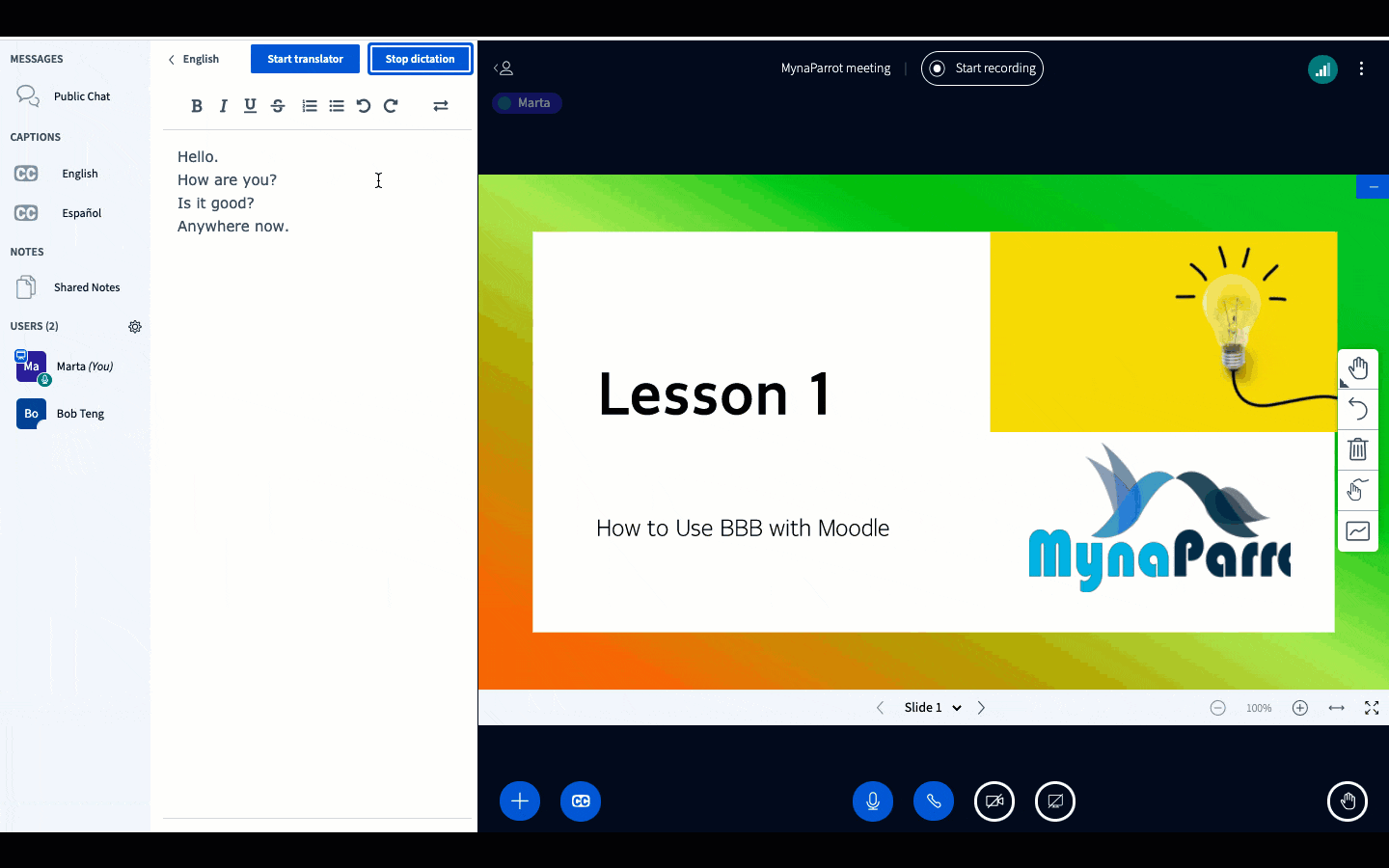 Subtitles Translation
✓
This feature allows instructors to provide lessons in multiple languages with BigBlueButton Online Classroom
✓
Simple click CC on the control bar to see a list of available languages, then select your desired subtitles.
✓
This feature is ideal for language learning or foreign language courses.
Chat Translator
✓
This feature can help bridge the linguistic gap between students. This feature also helps to increase comprehension, so you can help reduce language barriers by providing a real-time translation of chat messages.
✓
In order to use chat translation, make sure you have your language source selected in the Translator tab of preferences.
✓
You can then start a lecture and when people join the room they will see their incoming message translated into their preferred language.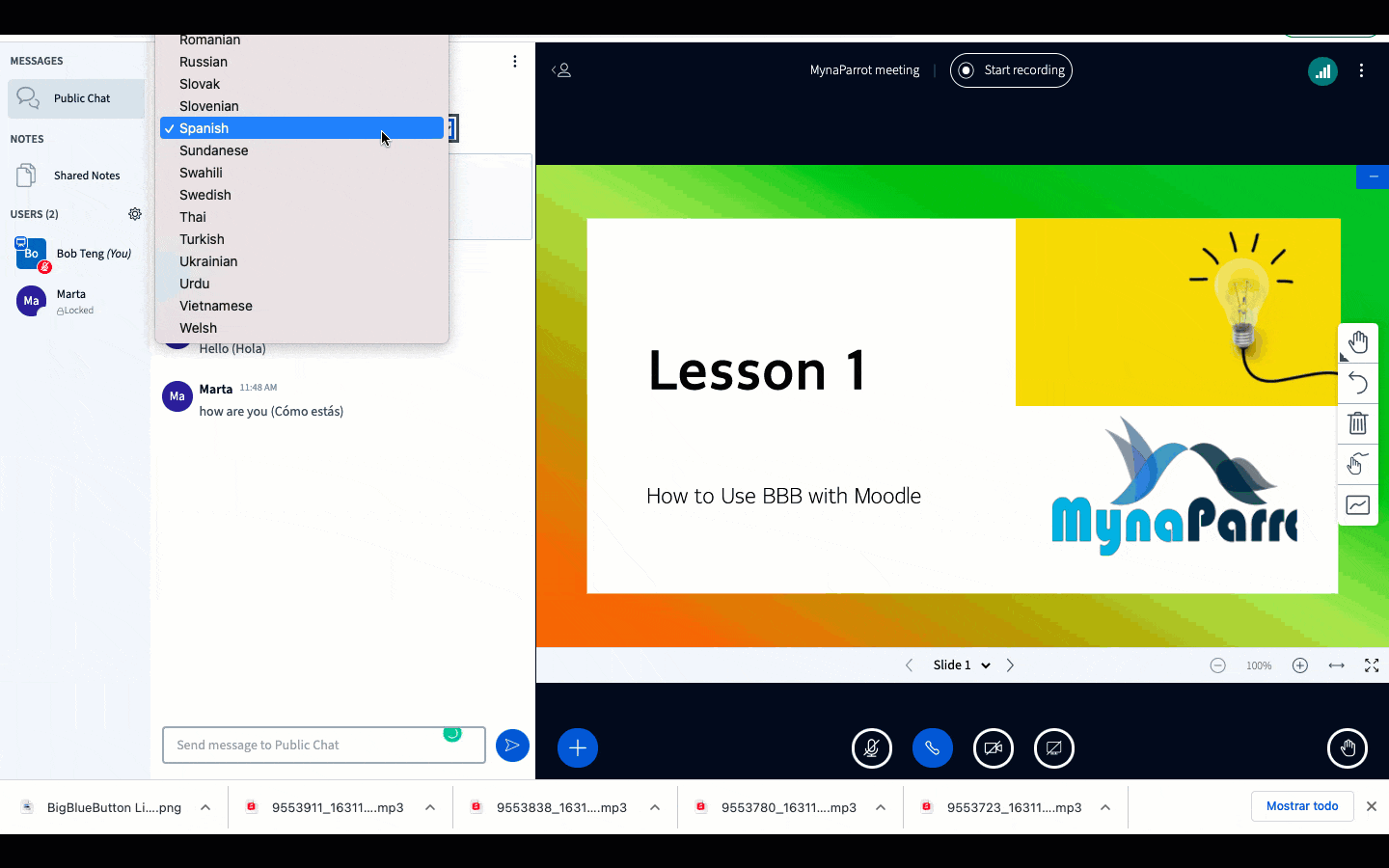 Watch the full demo video