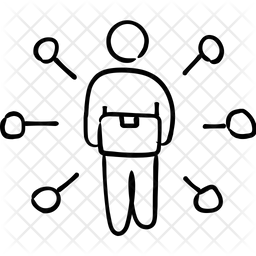 MynaParrot is developing a system to help schools to do an online course with an easy and simple solution. Looking forward to work with the most talented team together to explore the market. We are providing 100% own branded (White Label) solution for our Distributors/Partners.
MynaParrot offers to the distributor
1. Exclusive for the country market.
2. Rebranding with your own logo and URL.
3. MynaParrot BigBlueButton management system.
4. MynaParrot Online Classroom System.
5. MynaParrot Learning App System.
6. MynaParrot SaaS Business Running System.
7. Ongoing Training and Products upgrade.
8. Full Technical Support.
9. Marketing and Sales Support.
MynaParrot Classroom
Built based on BigBlueButton but have extended features which are ideal for freelancer, teachers or small teams of education centers. You don't need a complex LMS but still, have everything you need. Schedule your online classes, send out invitations, check recordings, usage reports... The best of the most is no limitation on the number of hosts, everyone can be a host with the room key of the host.
Create Learning App
Mobile education apps have changed the face of Education by introducing a new way of learning. But developing an app is very costly and risky therefore most ordinary training centers can't have it. That is why we are here. Our learning app solution can easily help training centers to build an app and use the app to create, sell and teach the course, like running an online school.....
BigBlueButton Service
We provide services on BigBlueButton hosting and maintenance. Get rid of all the configurations of the server as well as an ongoing maintenance headache. We have a dedicated team to work on it and give you much flexibility to use the BigBlueButton Services. You can start with a small budget and also you can just use it for a few months. Pay as you go for the BigBueButton service and we take care of all the rest of the work. Working friendly with all the original BigBlueButton Plugin for Moodle or other LMS.
Best of all, we have ready API and can be integrated with the system which doesn't have the original BigBlueButton Plugin.
learn more
on our
distributor program