7 free open-source video conference systems
Bob Teng
Blog
Acessos: 10546
Video conferencing is becoming more common in our daily lives. Almost everyone will need to use video conferences to work, study or have fun. There are many reasons to use video conferencing, but one of the main reasons is that it can save you time and money.
There are many different video conference systems available, but not all of them are free. Here is a list of 7 free open-source video conference systems that you can use for your next project.
plugNmeet, free and open-source video conference software, host online meetings inside your Websites, Apps, and Software.
plugNmeet is unique because it provides easy but highly customizable options. Replace it with your company's logo, banners, brand color, themes, and other designs to create a nearly limitless number of user interfaces.
You may also choose to enable and disable the online meeting features (audio, video, share screen, chatting...) for all or individual meeting rooms at any time.
You can have your own video conferencing system without spending a lot of money. You can self-host the system or use a commercial provider.
If you are looking for a solution that can be easily integrated with your system and highly customizable, then I highly recommend you give it a try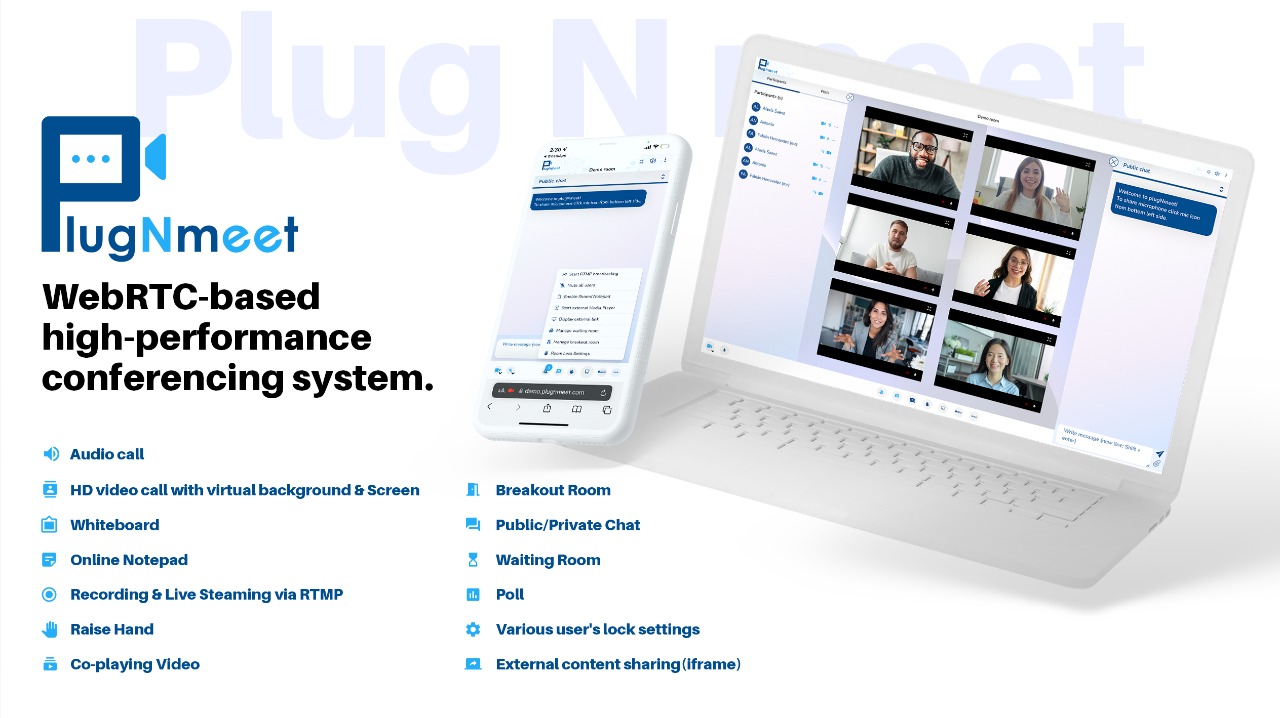 Jitsi is a set of open-source projects that allows you to easily build and deploy secure video conferencing solutions. At the heart of Jitsi are Jitsi Video bridge and Jitsi Meet, which let you have conferences on the internet, while other projects in the community enable other features such as audio, dial-in, recording, and simulcasting.
Jitsi has both browser-based and mobile apps. The browser-based version is good for people who are using a computer, while the mobile apps are better for people using a phone or tablet. You can set up the Jitsi meet app to use your own server.
If you are looking for a video conference solution that is similar to Zoom but is open source software, then try Jitsi.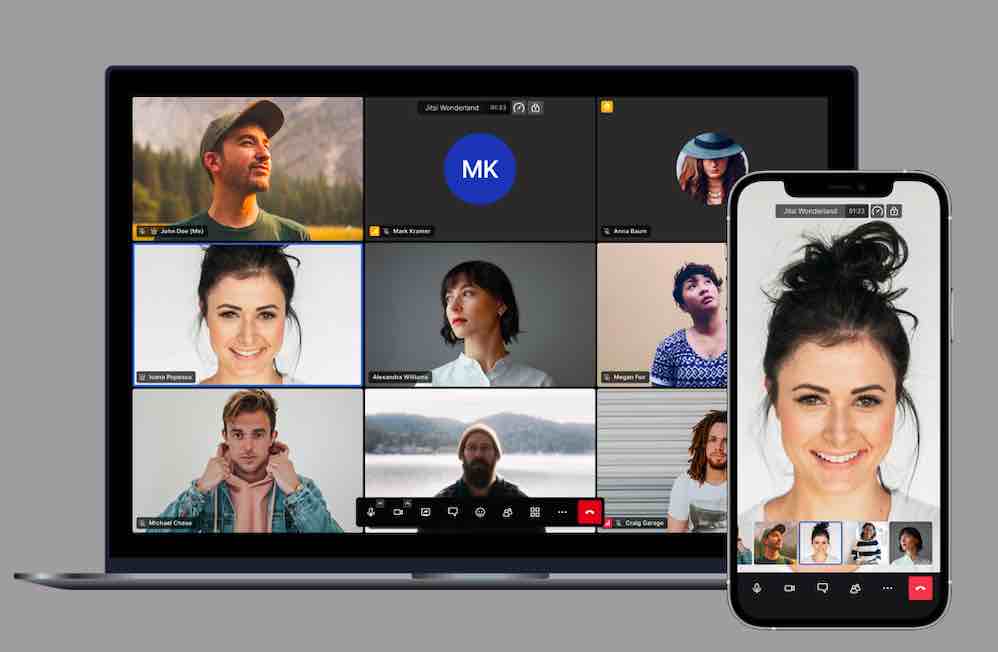 BigBlueButton is an open-source web conferencing system designed for online learning. BigBlueButton is a tool used by instructors, which helps them access Learning Management Systems, engagement tools, and analytics.
BigBlueButton is a virtual teaching platform that was developed by teachers, not in a boardroom. It is the only virtual classroom that was built specifically for teachers.
BigBlueButton is a software that helps teachers teach their classes all over the world. It is available in 65 languages and it has been improved by many teachers. There are also people who develop it and companies that provide support for it.
If you are looking for a video conference system that is open-source and good for online education, then this one is worth trying.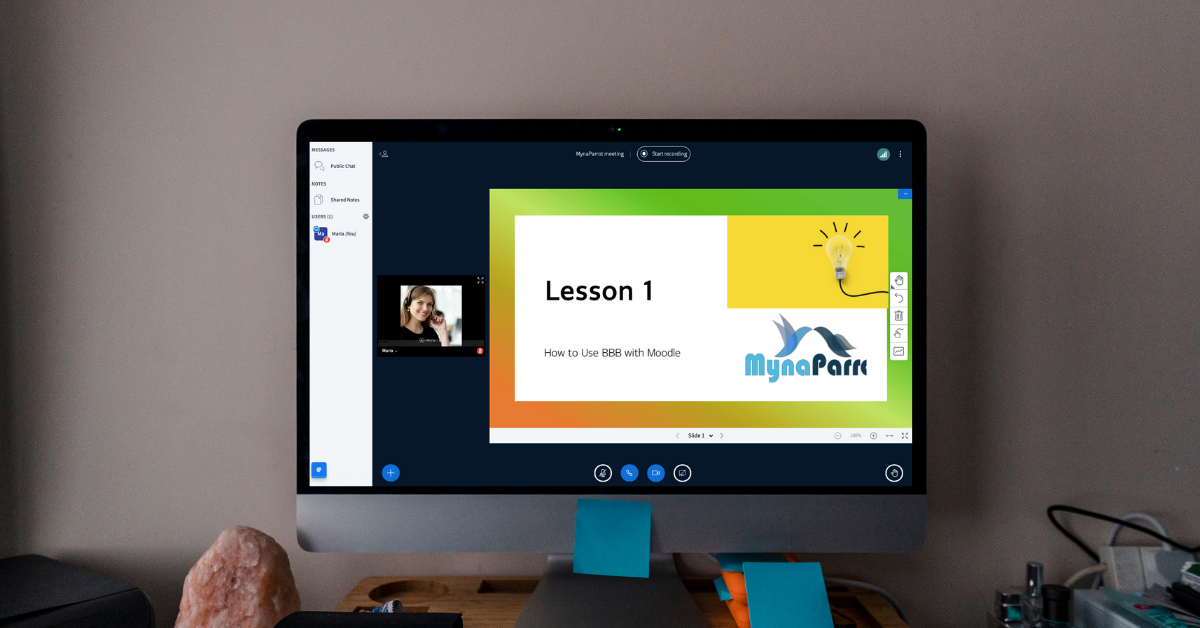 Jami is a messaging application that was developed in 2016 by Savoir-Faire Linux. It is free to use and open source.
The features of this program include group and individual text chat, video calls, and screen sharing. Jami uses peer-to-peer connections to send messages quickly and privately because there is no need for a central server. This is why Jami does not have a limit on the size of photos, videos, or other files that can be transferred through the service.
Jami is available on Windows, macOS, Linux, iOS, and Android. It can be downloaded from the official Jami website or from the Apple App Store or Google Play Store. Jami was previously known as GNU Ring and SFLphone.
If you are looking for a video conferencing solution like Skype, then you should try this one. It is open-source.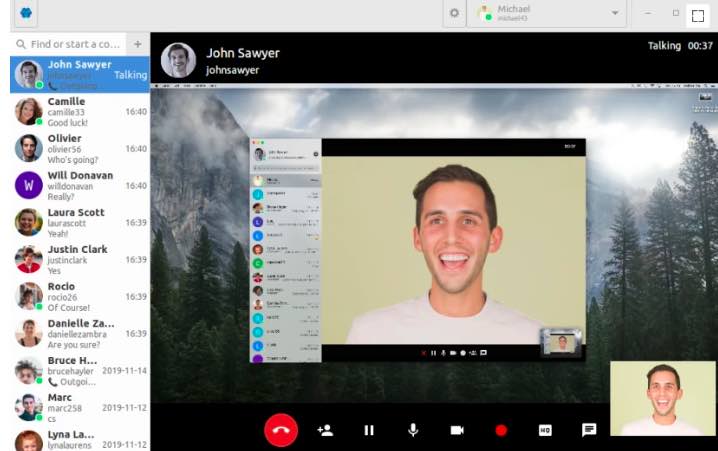 Apache OpenMeetings is an open-source web application that allows you to video conference, share documents, and record meetings.
Openmeetings provides video conferencing, instant messaging, whiteboard, and collaborative document editing tools to help groups work together. This app uses the Media Server's API functions for streaming and remoting.
If you are looking for a feature-rich open-source video conference system, you can try this.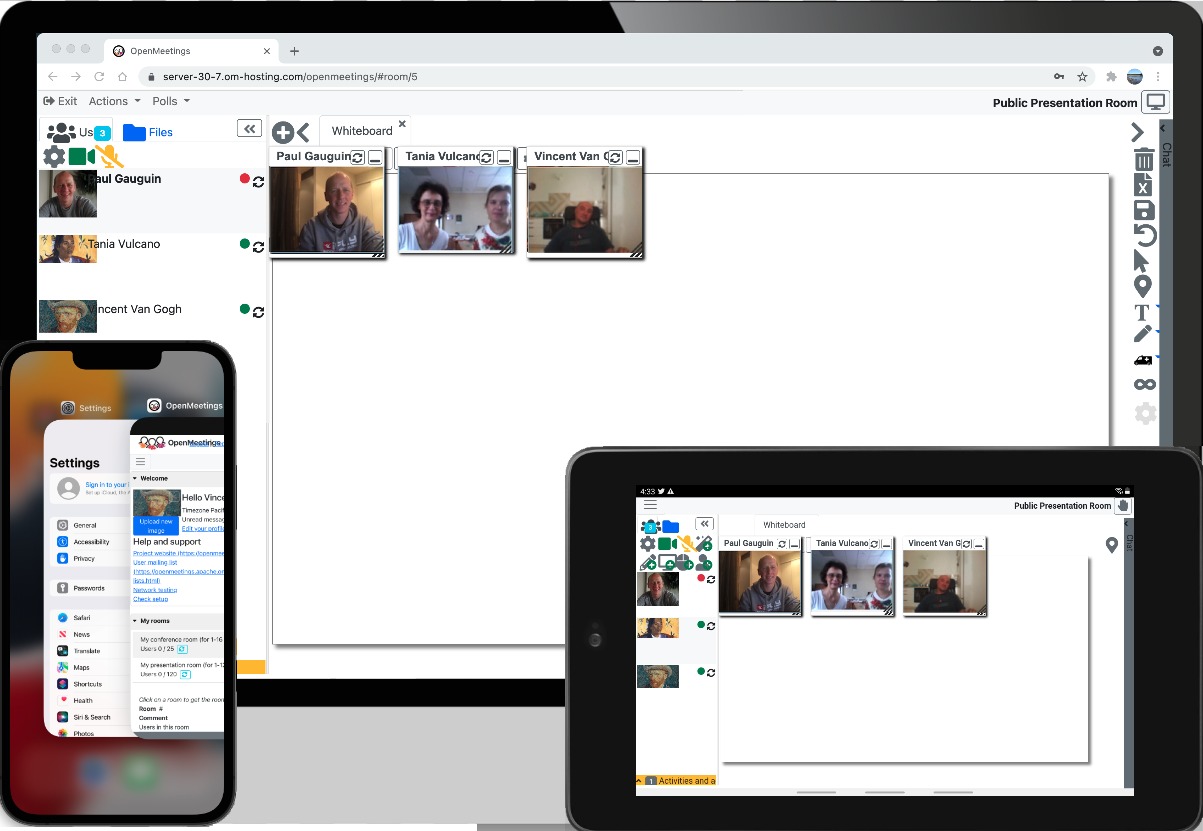 Nextcloud Talk is an app that lets people have video and audio conferences. It is open-source, which means that it is free to use. It can be used with Nextcloud, but it can also be used on its own.
The advantage of using Nextcloud is that it integrates deeply with the system. This means that it can be used seamlessly with other features of Nextcloud, making it more convenient for users.
If you are a nextcloud user or need to do more with files, then you might want to try this open-source video call software.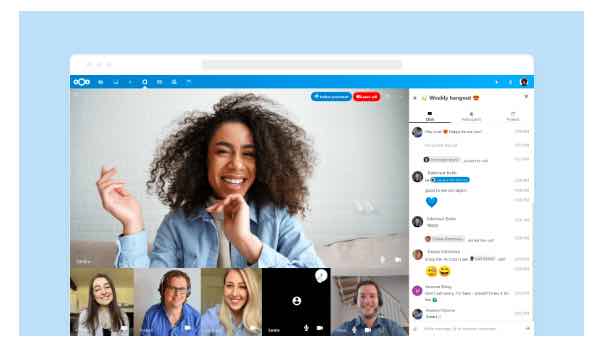 Previously known as Riot.im was rebranded to Element. They position themself as free end-to-end encrypted messaging, with unlimited voice and audio calls.
While Element is already one of the best open-source alternatives to slack, it gives you the ability to create communities, send text messages, and start video conferences in a group/community.
If you are looking for a video conference software that is similar to Slack or Whatsapp, then this software is worth trying.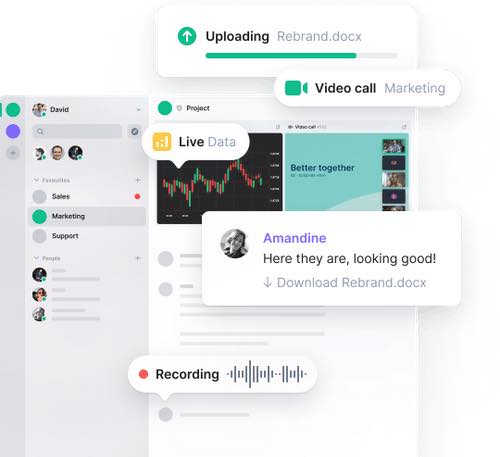 Conclusion:
There are many open-source video conference systems available that can be used for different purposes. You can choose the one that best suits your needs. All of them have their own advantages and disadvantages. You can try any of them and see which one works best for you.