5 most exciting newly added features of BigBlueButton Version 2.3
BigBlueButton is working on version 2.3 development. The development version is released for all developers to test and give feedback. What can we expect from the newly added features of BigBlueButton version 2.3? According to the document, many exciting features have been added. They can dramatically improve the online classroom quality and user experience.
Here are some features we are more excited about 
1 . New player UI for recordings
BigBlueButtom 2.3 has a rewritten HTML5 player for recordings that gives the user the ability to 
Search through the text of slides,

view both webcam and screen share/presentation, and

view both integrated shard notes and chat.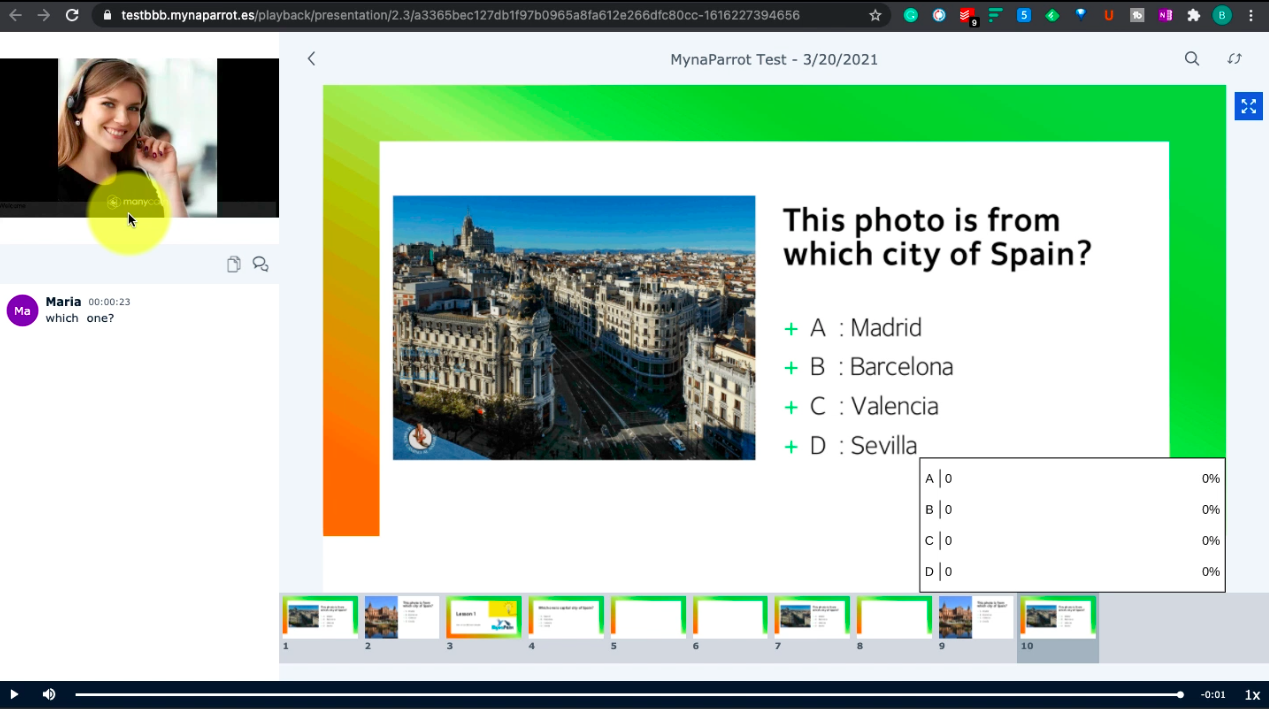 Okay, here is the new recordings UI generated based on the version of 2.3. We see that it's really a modern UI design. 
The camera area is located in the top left corner, and if you have cameras opened in the meeting, then all the cameras will be located here. 
You can switch to show the message or share notes. A navigation thumbnail makes it super easy and convenient for the learner to playback the video. 
You can also play faster,2 or 3 times faster, to go to the right time point to what you are looking for.
And even you can search the slider you want to go. You can switch the position of the camera and presentation. 
The new version of BigBlueButton recordings will give much freedom or possibility for the users who want to playback to learn more or choose the more easy way to learn. UI design really improved a lot, and I like it. 
2 . Camera repositioning.
For the version of 2.3, You can reposition the camera on the left side or right side.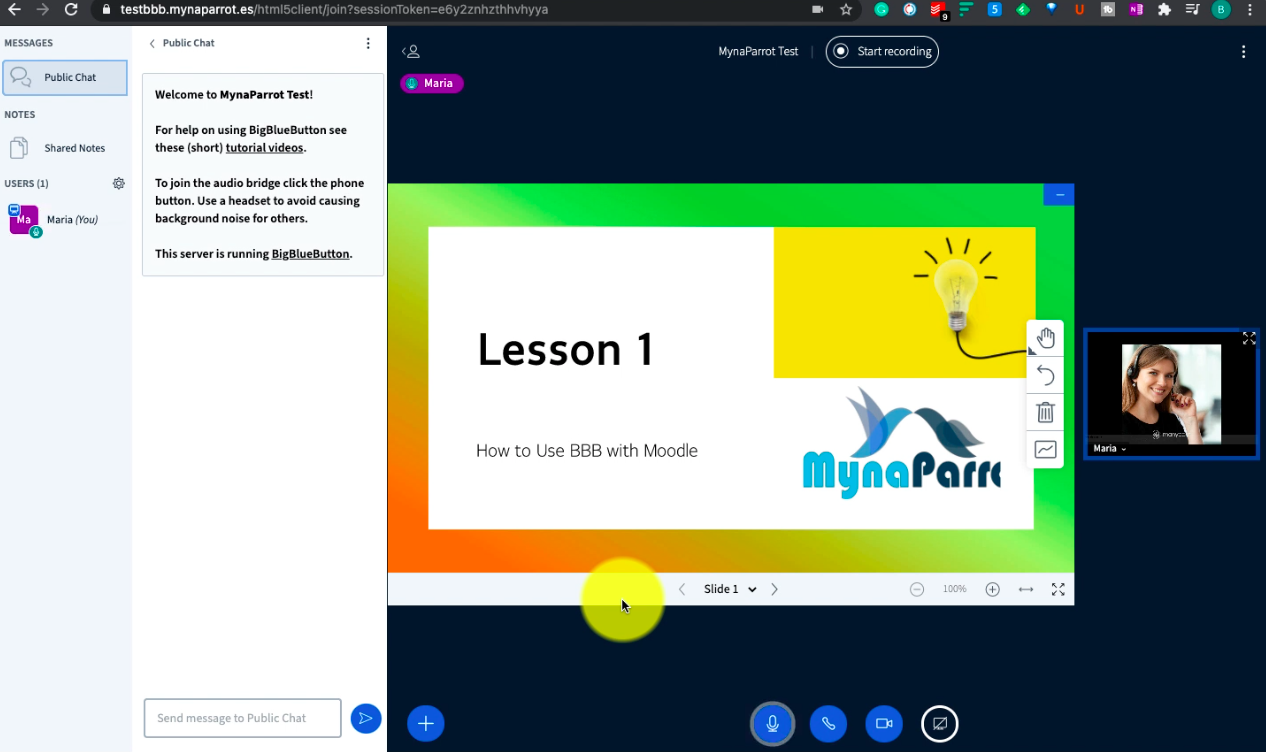 3 . Upload the presentation in the background. 
Before, we need to wait for the file to be uploaded when we try to add a presentation during the live session. With version 2.3, the file can be uploaded in the background.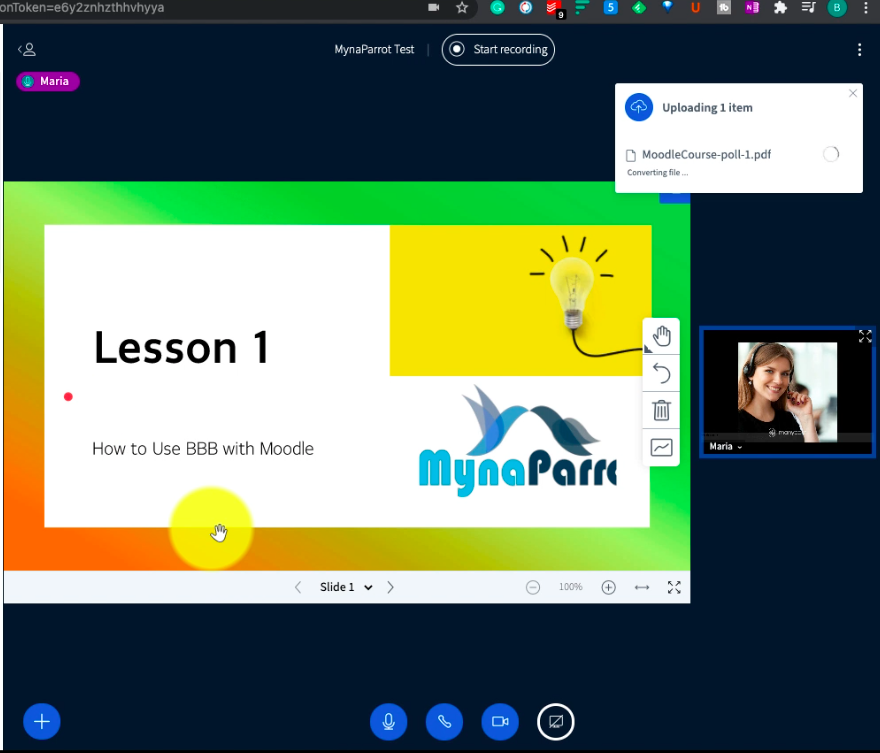 4 . Easy navigation presentation file. 
You can easily navigate the PDF you want to go like here.
I remember before, and we have to click manage presentations and choose from here. But now. You can easily navigate from the plus menu. You can choose the file you already uploaded.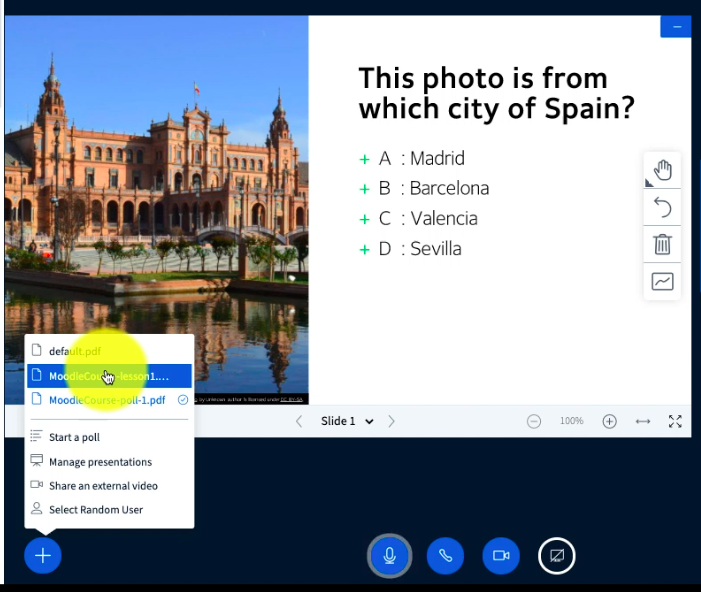 5 . Polling results
The poll results will also show in the chat. This helps make the poll results visible when the presentation is not visible, such as when sharing your screen.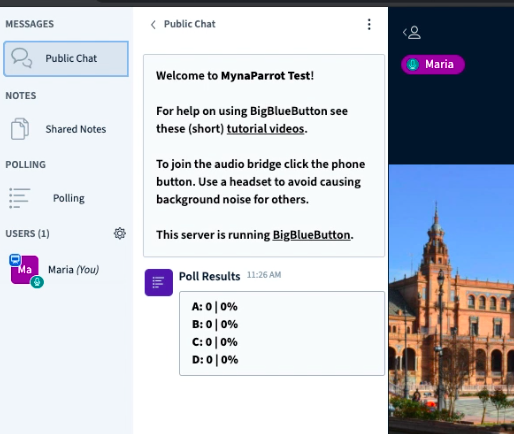 Okay, those are the new features we are more expected.
BigBlueButton developer team is still working on it and will release it soon, and we will keep watching on it. 
You can learn more at this BigBlueButton official document. Checkout our BigBlueButton services & BigBlueButton Hosting.