6 video conference plugins for Moodle
What is a video conference plugin?
A video conferencing plugin for Moodle is a program that allows people to conduct video and audio conversations with one another. This sort of plugin may be used for both personal and commercial purposes, and it includes features that are useful to both sorts of users.
There are several different video conferencing plugins available on the Moodle plugin market, and each one has its own set of features.

Why use a video conference plugin?
There are several reasons why someone would want to use a video conference plugin. If you run a business, for example, you could utilize a video conference plugin to conduct meetings with your workers or clients. Alternatively, if you're a student, you might wish to utilize a video conference plugin to interact with your classmates and instructors.
There are a number of advantages to utilizing a video conferencing plugin, such as:
You may save time and money by conducting virtual meetings rather than in-person gatherings.
You can converse with individuals from all over the world without having to leave your home.
Because there is no requirement to accommodate everyone's availability, you may hold conferences or classes at any moment.
Video conferencing plugins may be used for personal reasons, such as keeping in touch with family and friends.
Here are 6 video conference plugins for Moodle:
The plugNmeet is an easy-to-integrate and highly customizable open-source video conference software. The user is classified as a moderator and an attendee. The main difference between the different roles is the capabilities of the meeting rooms. Generally, the moderator has more control over the meeting than the attendees. You will need to integrate this video conference solution into your system (WordPress, Moodle or Joomla) to join a meeting.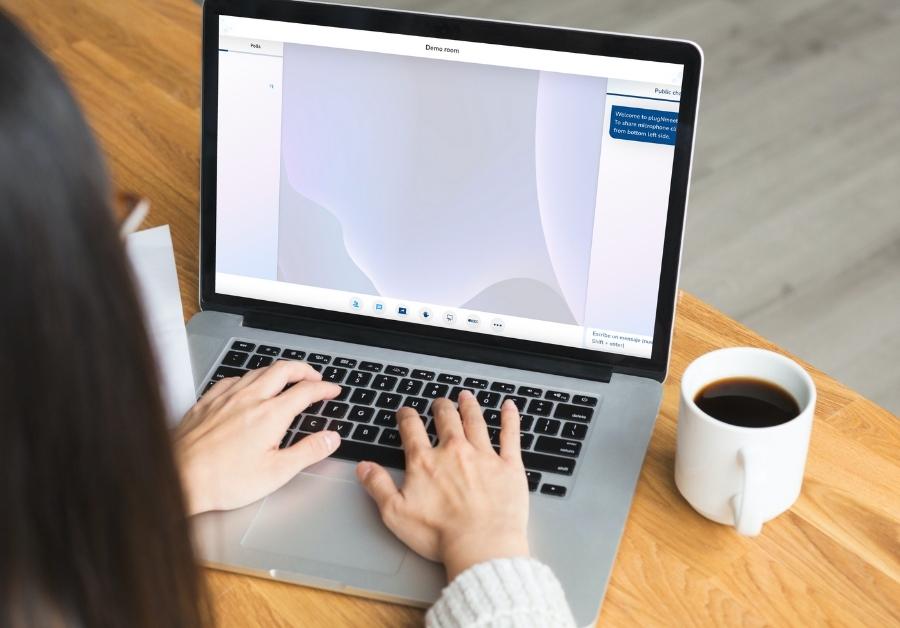 The program also provides a variety of choices (screen sharing, text chat, and video call) that may be used during the meeting.
To install it, download the plugNmeet Zip file from this link:
https://github.com/mynaparrot/plugNmeet-Moodle/releases
You also can learn more at this plugNmeet official project link 
Adobe Connect is a powerful virtual classroom solution that works with Moodle. It integrates an external conference line as well as VOIP integration.
It can also provide for constant access to add-ons such as clocks, timers, interactive word clouds, random participant selectors, and so on. As a result, it's an excellent choice for meetings and webinars. It might be a little expensive but the learner engagement side is fantastic.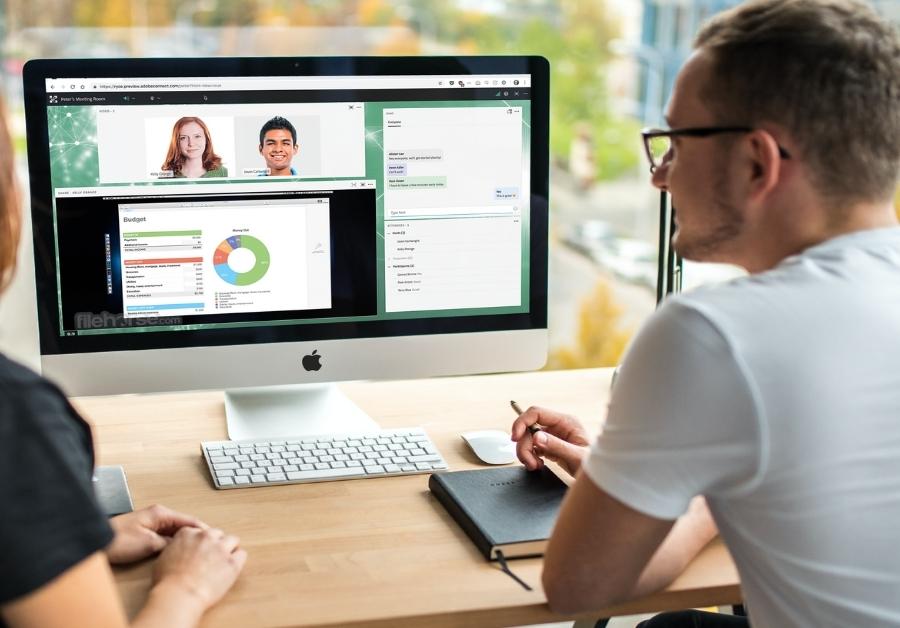 Live Polls and simple sharing of videos and handouts are two of the most popular features. HD video and audio, as well as screen sharing, are also available. Group chat is another feature that allows participants to communicate with each other in real time.
The BigBlueButton is a web conferencing tool built for online learning. It uses HTML5 and WebRTC standards. The program comes with a lot of functions, including:
Text chat
Slideshows
Screen sharing
Video and audio conferencing
Breakout rooms
Polling
This video conference solution may be utilized for academic reasons such as online courses and lectures. It can also be used for commercial negotiations. If you choose MynaParrot as a BigBlueButton provider, then you can have live streaming to Youtube and Facebook, MP4 recordings, iFrames, as well as other extended features.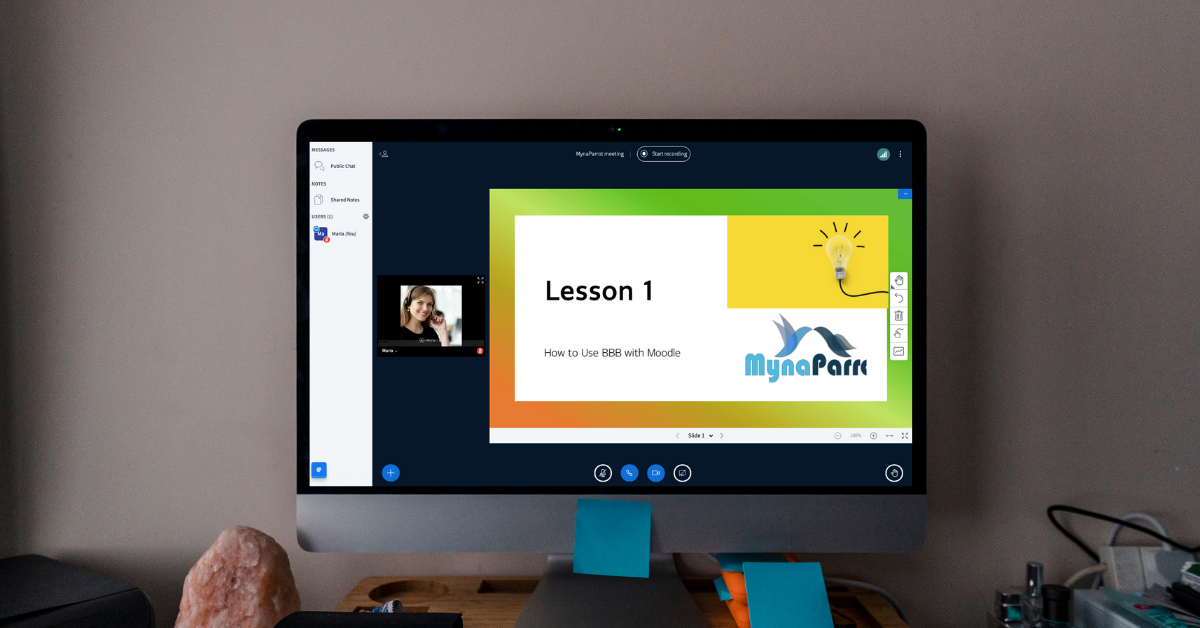 The Zoom Meetings, Webinars, Recordings, Users, and Reports may all be administered from your Moodle dashboard using the video conferencing functionality of the Zoom plugin. The plugin is a great tool for keeping track of your online videoconferences while on the go. This plugin was created to help you manage your online video conference.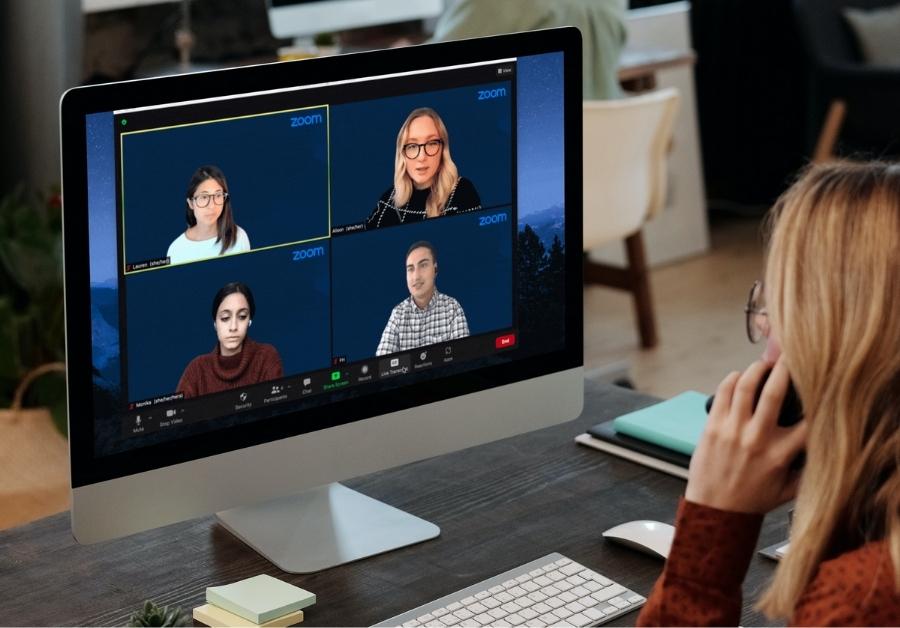 Features:
Join via browser directly without Zoom App.
Show User recordings based on Zoom Account.
Shortcodes
Manage Zoom users and Reports.
Import your Zoom Meetings into your Moodle Dashboard in one click.
Elementor Support
Change frontend layouts as per your needs using a template override.
A completely free plugin that works on nearly 1000 moodle sites.
OpenMeetings is one of a kind on this list because it is entirely browser-based, yet that does not rule out its usefulness. OpenMeetings allows you to set up meetings, share a whiteboard, and record your sessions all from within your Moodle platform.
OpenMeetings is free online software that allows you to quickly create a conference in the Web. You may utilize your microphone and/or webcam, exchange papers on a whiteboard, discuss via chat, share your screen, or record meetings using it. It's available as a hosted service or you can download and install the program on your own server.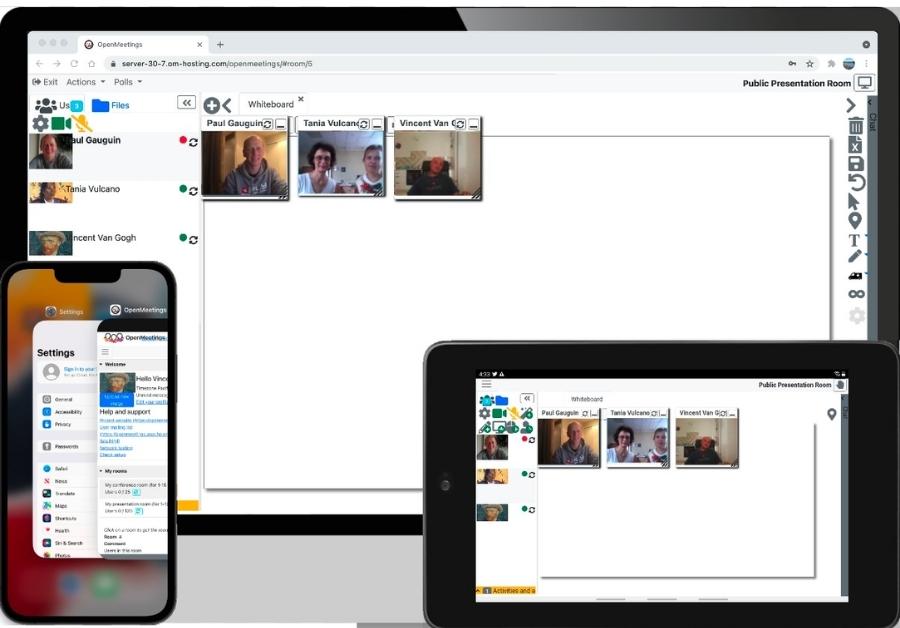 Jitsi is the most user-friendly tool for hosting virtual branded live webinars, meetings, conferences, online classes, and video conferences on your Moodle site.
Jitsi Meet Pro is a multiplatform audio conferencing software that gives you the option to run meetings with your team using branded meeting rooms on any device. With the jaas integration, you may use your website and company's name as a domain for customized meetings on any platform.
This tool may be used for academic purposes such as online courses and lectures. It can also be used for live events, conferences, and webinars.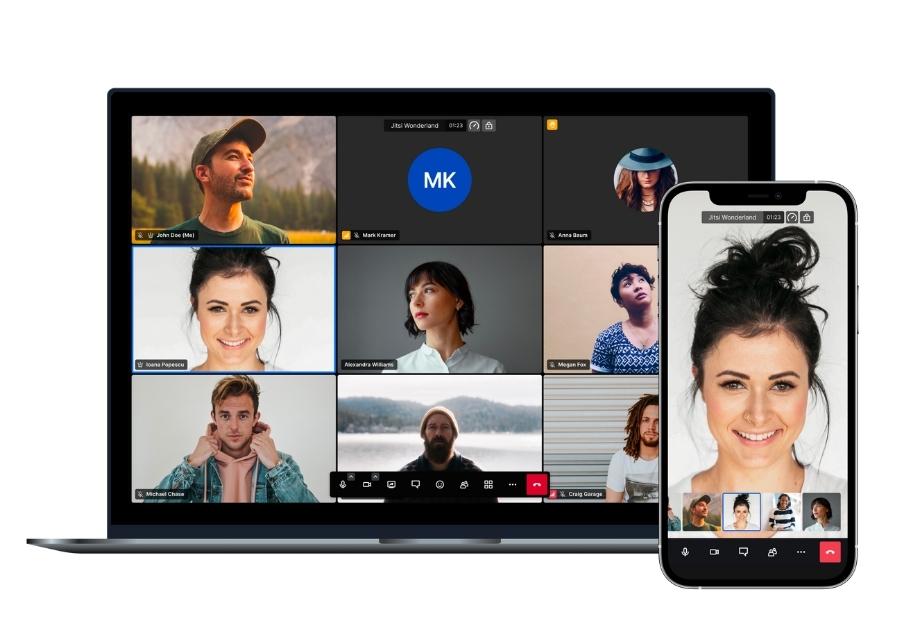 Conclusion
These are some of the most popular Moodle video conferencing plugins, with which you may add video conferencing functionality to your website. Each plugin offers a different mix of features, so make sure you choose the one that is appropriate for your needs.