How to join the BigBlueButton meeting?
When people talk about BigBlueButton, most of them are developers, IT managers, or school admins. For the students or even teachers, most of them don´t know or don´t aware BigBlueButton since they are joining a classroom with LMS or maybe with a URL link, but usually, those links are the domain name URL of the organizations. They are not displaying any information about BigBlueButton.
In this article, we are going to categorize the way of joining a BigBlueButton meeting. If you are very new to BigBlueButton, it is good for you to understand how BigBlueButton works at the user-end

Join BigBlueButton with LMS 
Join BigBlueButton with LMS is the majority way of joining a BigBlueButton meeting since BigBlueButton was designed as a plugin for LMS. The majority of user scenario is inside LMS. The user will need to click a join button inside their course, and from there, the user will be redirected to the meeting classroom, and all teachers and students can meet there to deliver the online class. 
As I said, BigBlueButton was designed as a plugin for LMS. It is deeply integrated with LMS, and users feel very natural to join the classroom and feel like inside the LMS and not going out for any third-party applications. 
Also, you have more configuration options for the classroom meeting activities, such as pre-loaded welcome pdf, mute all users at the beginning, configure guest waiting to approval, etc.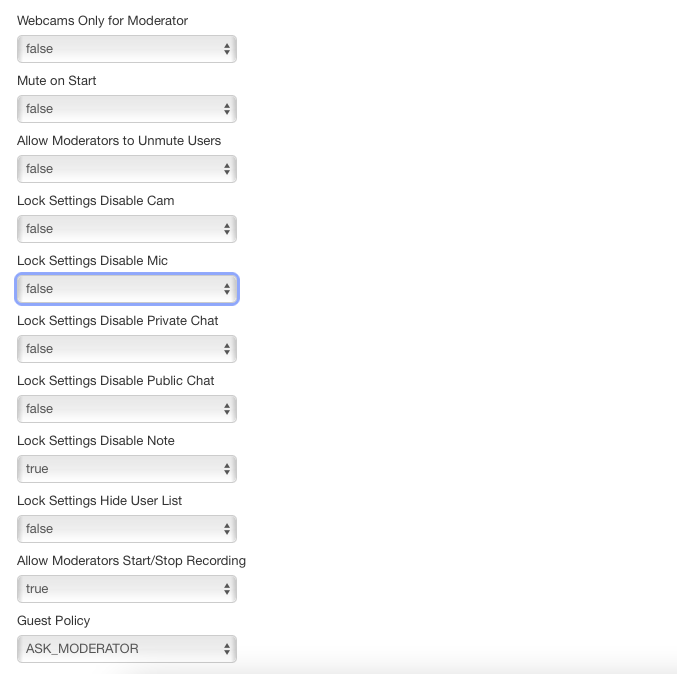 The best is that the recordings will be automatically listed under each session of your online course. It is super convenient for users to review it, and no extra work is required to import and export or any further editing. 
Those recordings can be played with a browser, and if you want to convert them as a downloadable video file, that is also possible.
You can check this blog for how to convert BigBlueButton recordings to MP4/WebM video format. 
An example of this joining method is BigBlueButton for Moodle users. So far, that is the number one download plugins for Moodle, and millions of users are using it daily to deliver the online class. 
You can check more for how BigBlueButton works with Moodle.
Join BigBlueButton with web URL 
Join BigBlueButton with a web URL is another way to join BigBlueButton meetings. You can share a meeting link with your attendance with the joining password, and they can join you in the same meeting room. This scenario is mainly because some users don´t have LMS or only want to have a meeting and no need to create course activities.
For this purpose, it will be convenient and easy since you only need to send a link.
An example is BigBlueButton for WordPress users. WordPress has a BigBlueButton plugin that can enable users to create different meeting rooms, configure basic settings, and share them with their attendance. 
Also, if the user already logged in to your WordPress site, then no further password verification while joining the meeting, making entering the meeting faster but still protected.
If you want to learn more about how BigBlueButton works with WordPress, you can have a look at this blog. 
Apart from WordPress, you also can use another open-source software named greenlight, which is mainly built for BigBlueButton meetings management. You need to install it on your server and configure it with your BigBlueButton server. 
You can learn more about how Greenlight works with BigBlueButton here. 
For the MynaParrot BigBlueButton service, we also have a meeting management system.  
The advantage of MynaParrot service is we make everything ready. For BigBlueButton users, you don´t need to care about the BigBlueButton server; you don´t need to download BigBlueButton and install it on the server, only need to tell us how many concurrent users you need? 
You can learn more about how our service works in this video.
You can try it here for free 
Join BigBlueButton with computer 
Here, we discuss the hardware for running BigblueButton meetings. 
From official BigBlueButton development documents, they listed the minimum requirement as follows. 
For hardware, we recommend a dual-core CPU with at least 2G of memory. We recommend any operating system capable of running the latest versions of Google Chrome and Mozilla Firefox.
For the internet, the minimum requirement is
For viewers (students), we recommend users have (at least) 0.5 Mbits/sec – which is 500 Kbits/sec – upstream bandwidth, and (at least) 1 Mbits/sec download bandwidth. The upstream bandwidth is the bandwidth their computer has available to transmit data to the BigBlueButton server.
For browsers, the requirement is Chrome, Firefox, or Edge (latest versions)
Based on our experience, the average internet conditions and devices are ok. You need to make sure you are using the supported browser. Running a BigBlueButton meeting does not require high-end devices and internet connections; even it does help, but the normal or average level will work just fine. 
Furthermore, BigBlueButton has the functions to let users adjust the settings to fit with different internet of devices.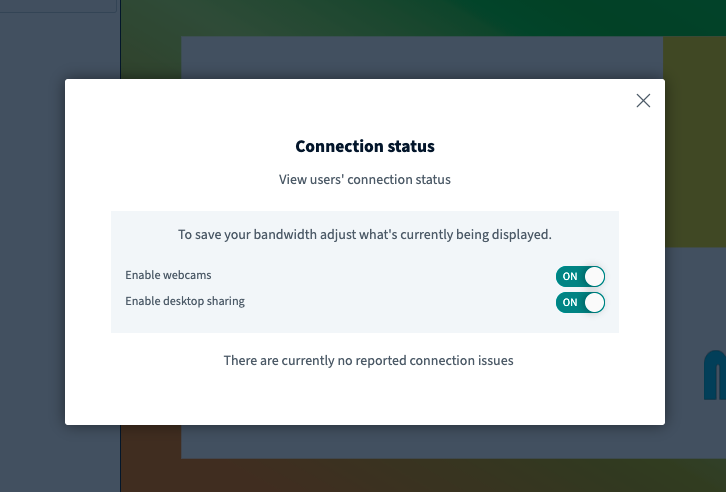 Such as you can turn off cameras or turn off the share screen. Which settings can only be configured for the users who experienced bad connections to ensure they still have access to the classroom with acceptable audio quality. 
This is an excellent feature since it can increase the accessibility of the classroom. 
For some of the particular areas of the world, the internet conditions are not that good. But education is essential since that is the future, so with this function, you also can join the online classroom without high-end internet connections.
Join BigBlueButton with mobile phone or tablets 
Nowadays, mobile is the majority of online devices media for the users. BigBlueButton is also working perfectly with mobile devices. To run BigblueButton meetings on a mobile, here are the requirements officially recommended from BigBlueButton development documents.
The recommended mobile browsers are:
Mobile iOS (12.2+):

 Safari Mobile

Mobile Android (6.0+)

: Chrome Mobile
Still, BigBlueButton is a browser-based video conference application, no need to look for BigBlueButton apps; it works with your mobile browser. 
Here we discussed the way of joining a BigBlueButton meeting if you want to test them quickly.
Feel free to try it with this link. It is free for 7 days, and no credit card information is required.